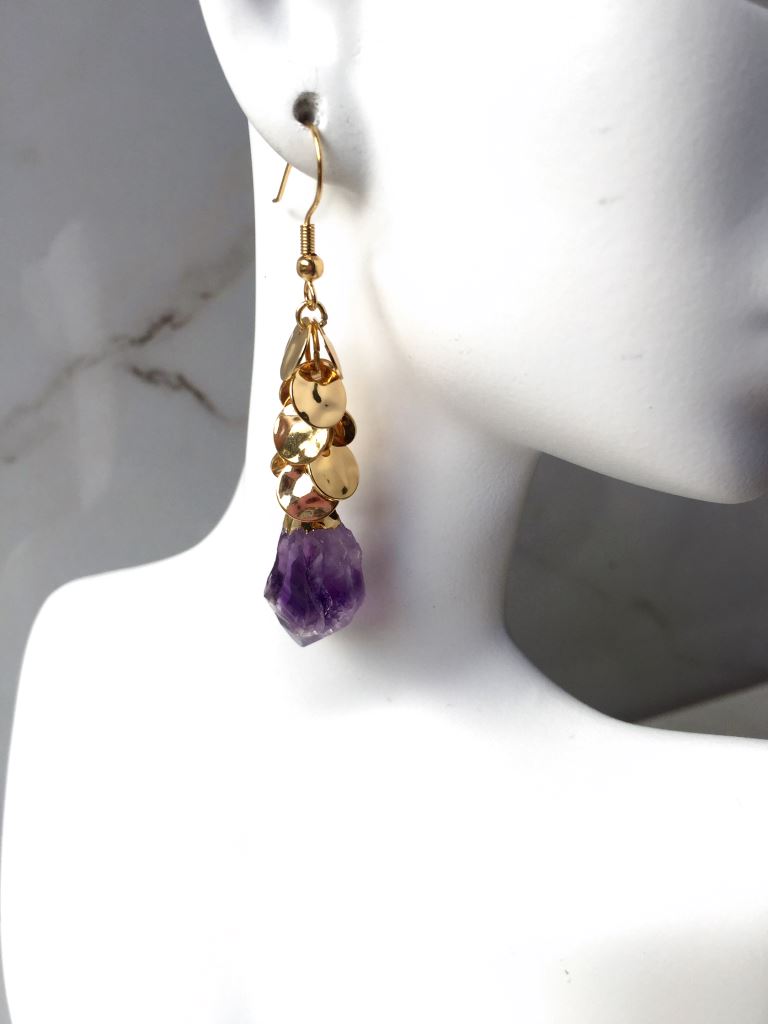 Goddess Inspired Earrings made with raw crystals & gemstones
Amethyst Drop Earrings
This listing is for 1 pair of GORGEOUS Raw Amethyst Drop Earrings.
Each pair is made with raw amethyst crystals and gold hammered discs. These earrings are truly beautiful, as they provide just the right amount of glimmer and elegance.
The earrings are not very heavy and measure approximately 2.5" L x 1" W.
Benefits of Amethyst:
Also known as the "stone of sobriety"
-Encourages and supports inner strength
-Transmutes lower vibrations to higher frequencies
-Transforms negative energy to love energy
-Helps with developing intuition
-Clears and repairs holes in the aura and draws in Divine energy

Please note that all Amethyst stones are raw and will vary in shape and tone.