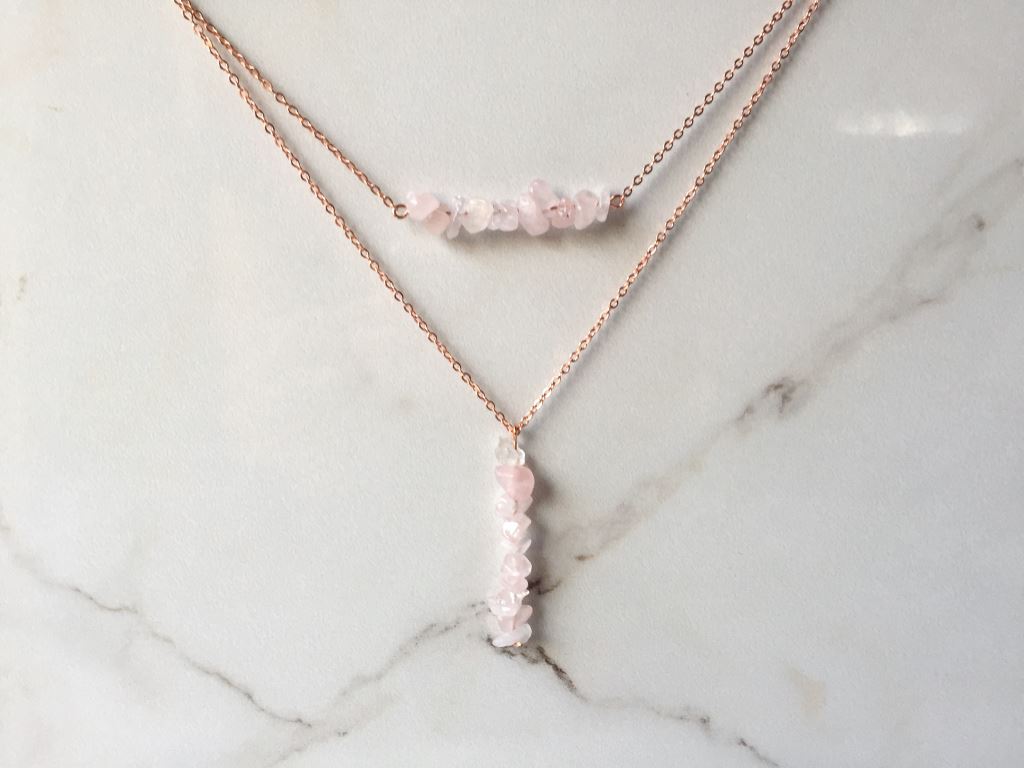 Raw Crystal Necklaces, Coin Necklaces & Layering Necklaces
Layered Rose Quartz Crystal Necklace
Layered Rose Quartz Crystal Necklace w/ rose gold chain.
The necklace is made up of 2 layers of rose gold chain, accented with polished raw rose quartz crystals.
The first layer measures 18" and the second measures 22". The necklace comes with an extra 3 inches of extender chain.
Rose Quartz is known as the "stone of unconditional love"
Most people reach for this stone when they want to do heart chakra work, as it opens the heart to all different forms of love. Most importantly, it helps to strengthen one's love of self. Although the stone has very potent energy, it is also very calming.