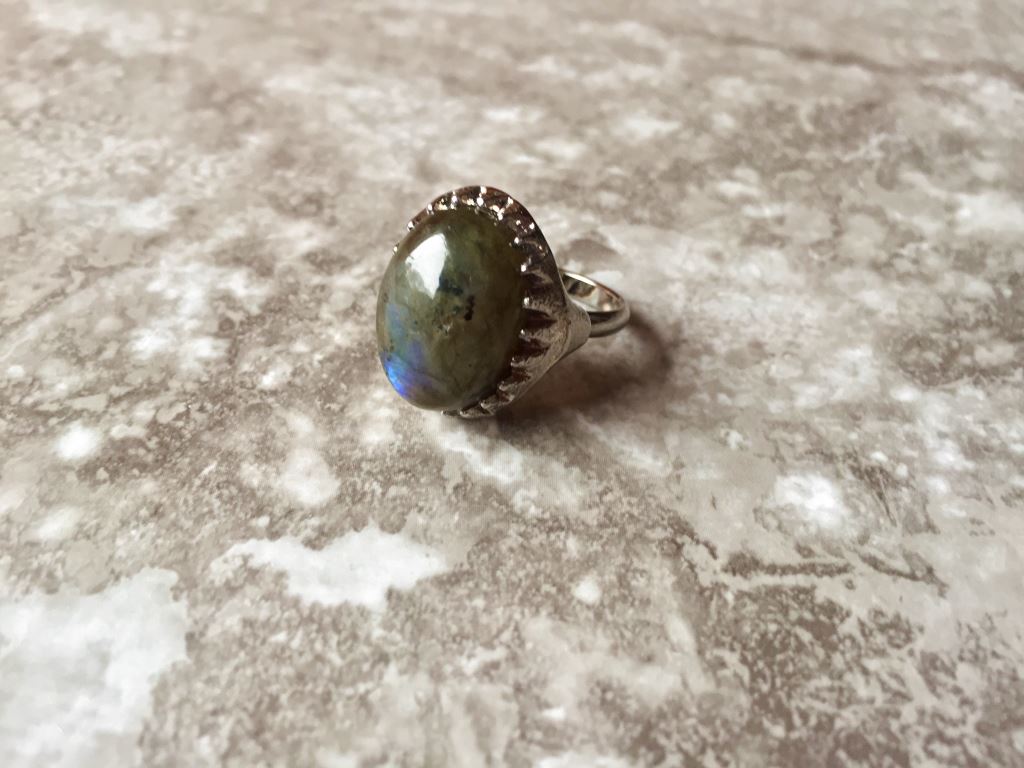 Adjustable Rings with Raw Crystals and Gems
Labradorite Oval Ring
This listing is for one beautiful Raw Labradorite Oval Ring.
Labradorite is among one of the most mystical stones. It heightens your intuition and strengthens your third eye chakra. It's a very protective stone and restores balance in your environment.
This ring is adjustable and fits sizes 6-10. The base of the rings are soldered at the point where the rings adjust so that the adjustment will be hidden (as seen in the last product photo).